MahalaYoga - Yoga Teacher Training London - 200 Hour Diploma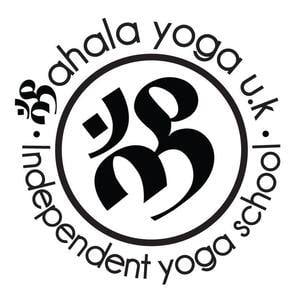 The MahalaYoga Independent Yoga Teacher Training School, London
Established in 2012, we offer a fresh approach to learning, guiding you through the full history and philosophy of yoga, with the ultimate goal of showing you how to develop into a strong, confident & knowledgeable yoga teacher
You only need to drop-in to one of our yoga classes, or visit the meet the team page on the website to see our 200 hour yoga teacher training diploma graduates in action teaching their yoga to South London, and with our 3 and 6 month courses, that could be you too and in no time at all!
Feeling unsettled at work and thinking you're just about ready to consider a new, self-employed future where you dictate your working hours, salary and wellbeing? With a little hard work and dedication you too could become a fully qualified, self-employed yoga teacher in just a few short months - something to think about in the shower at 7am before the commute to work - and we offer course fee payment plans, so you can stop thinking you can't afford to do it, immediately!...

We would also like to remind you that we are not a member of the yoga alliance, here is another amazing yoga school that has taken the same idea...
http://yogadetour.com/blog/2016/3/24/why-you-dont-need-a-certificate-from-yoga-alliance
MY Yoga Teacher Training Diploma Includes
Vinyasa Flow sequencing

200 hours Instruction & Practice Time

Deconstruction of Asanas & Understanding Them While Refining & Building Your Skills & Abilities

Yogic Breathing Techniques

Meditation: Including Relaxation & Yoga Nidra

Anatomy & Physiology

Teaching Methodology

Yoga Philosophy

Assisting in Weekly Yoga Classes

How to formulate a 12 month Essential yoga program
How to use essential oils with yoga
How to formulate a seasonal yoga class structure
Course Start Dates
Our Next 3 or 6 Month Program
Week days or weekends to suit
Email - info@yogaclapham.com
To discus your options
Training sessions are in small groups of never more than 6 students
Course Fees
3 Month Course - £4999.00 Now £2499.00 - with easy payment plans available




6 Month Course - £4999.00 Now £2499.00 - with easy payment plans available
Fee Payment Options
20% deposit of £499.80 followed by 8 manageable monthly instalments of £249.90
50% deposit of £1249.50 followed by 6 manageable monthly instalments of £208.25
None of these payment plans your size? Don't worry, give us a call or send us an email, it's yoga... so naturally we're extremely flexible!
The Curriculum...
Students receive an electronic copy of the course module and manual pack
Module 1
Defining Yoga, Hatha Yoga, Prana Chi Qi energy

What it is to be a yoga teacher

The History of Yoga

Meridian Channels

Five Sheaths
Essential components of a yoga class

Introduction to the Surya Namaskar

Daoist, Hindu, Buddhist, Ayurveda principles and how they relate to yoga.

Module 2
8 Limbs of Yoga

Definition of Bhakti

Hatha

Jnana

Karma

Japa

Laya

Kundalini

Mantra

Nada

Raja Yoga

Module 3
Bandhas

Pranayama

Shatkarma & Kryas

Yogic Breath

Cooling Breath

Kapalabhati

Anuloma Viloma

Bhastrika

Bharamari

Module 4
Leo Sharma - Anatomy & Physiology

Introduction to the curriculum Asanas

Module 5

Definition of Meditation

Styles of Meditation

How to Meditate

Various Meditation Practices

Mudras

Mantras & Yantra

Module 6
Yoga & The Connection With The Mayans & Ancient Egypt

Introduction to The Merkabah, The Flower of Life & Sacred Geometry

Start To Put Together a 6 Week Class Plan

Module 7
Chakras

Nadis

Chakra meditations

Chakra Yoga

Chakra Healing

How to formulate a 7 week Chakra Yoga course to cover each of the 7 main Chakras

Module 8
Ethics for Yoga teachers

Teaching a yoga class & making hands on adjustments

Constructing a 6 week yoga class plan

Constructing a 7 week Chakra balancing class plan

Module 9
Pre-Natal Yoga

Ethics for Prenatal teaching

Pranayama for pregnancy

Variations for pregnancy

Module 10
Demonstrate teaching your 6 week class plan

Demonstrate teaching your 7 week Chakra balancing class plan

Module 11
How to Operate a yoga business

Creating a business plan

Advertising, Marketing & Promoting of your class, legalities & insurance

Theory Examination

Module 12 - Final Examination
Mahala Wall - Course Founder and Yoga Teacher Trainer
With well over 10 years yoga experience, gained traveling the world and training with some of the industry's top teachers and learning the ancient philosophy of yoga, her passion is to make the time-tested science of Yoga as readily available today as it was over 5000 years ago
Mahala has put together an extremely in-depth teacher-training course, that gives you a clear and complete understanding of yogic teaching traditions and principles
Leo Sharmer - Anatomy and Philosophy
Leo discovered yoga exploring India in 1994, and began teaching in 2001. He is a practicing therapist and uses Osteopathy, Corrective Yoga, Clinical Pilates, Laser Therapy & Ayurveda to create holistic treatments suited to the individual
Leo will be leading the Anatomy and Physiology section of the course, and after completing this module you'll have a deep and empowering understanding of how the Asanas work and how they relate to the body & energy system
All of our students are accepted for insurance cover by both Balens and DSC-Strand insurance brokers - it is important that you read their full terms and conditions that detail exactly how, where and when you will be insured to teach yoga!
For further information on the legalities surrounding the teaching of yoga and yoga's governing boards, visit The Independent Yoga Network