MahalaYoga - Workshops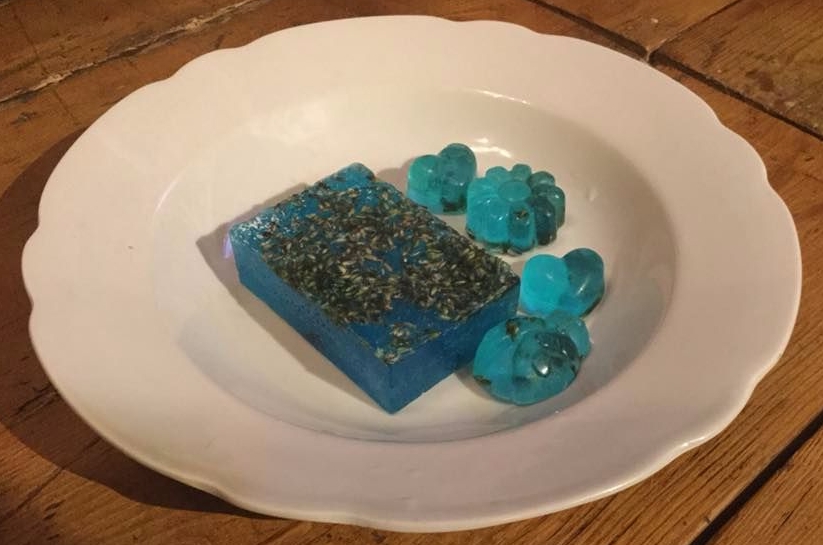 doTERRA Handmade soap workshop
Saturday 26th May 2018
12 - 1.30pm
At our home studio (address given on booking)
Using doTERRA oils combined with natural SLS free soap base and beautiful Organic lavender to make and take away with you a beautiful home made soap your body will love.
Natural oils were used in ancient times, such as Ancient Egypt, we are remembering again now the potency of these essential oils, and how we can bring them back into our daily lives to live with less chemicals.

The Melt and Pour Soap Base we will use in this workshop is natural :

Contains no Sodium Lauryl Sulfate
Vegetable based
Excellent transparency
Good foaming
Moisturising properties and smooth skin feel as a result of high glycerin content
Neutral odour provides excellent fragrance lift.
The Cost - £30
To include making the soap, you get to take home with you.
Beautiful organic lunch.
To Book your place ...

Here are some thoughts on our last Soap making workshop to give you an idea of what to expect...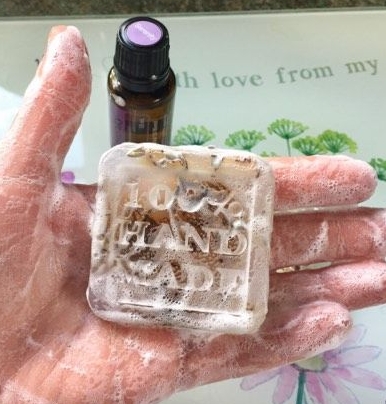 I have never made soap before, it was fun! I went along to the soap making workshop to learn about reducing chemicals in the home (I have started to do this) I made a soap with wild lavender flowers and Serenity essential oil blend. I am enjoying the soap, of course it smells amazing and it lathers really well Here is my soap.
Katie Jean New Malden

Yin yoga with essential oils Sunday Workshop
Date - 24th June
Time - 2.45pm - 4.30pm
Venue - Plough studios ltd . units 4 & 5 . nine park hill . london SW4 9NS
The Focus for June - Breathe "Let Go and Open to Life"
This workshop will focus on the side body lengthening and healthy function of the Kidneys, combined with up-lifting qualities of citrus oils, this practice creates a powerful antidote to our linear world.
Open to any level of fitness and ability.
Oils used in this workshop -
Elevation Blend - Promotes feeling of Self Worth
Lemon - Oil of Focus
Bergamot - Encourages Balance, Strength and Confidence
Juniper Berry - Supports detox process in the body
Homemade organic chocolates, dessert, infused water with doTERRA oils for you to enjoy at the end of the session.
Here is what some people had to say about our last workshop...
"a lovely way to spend an afternoon - interesting informative enlightening and fun as classes with Mahala always are!""I was totally knocked out by the deep blue oil. The water too - zen gest - Totally satisfying cleansing and calmed my usual appetite. Just felt so relaxed so thank you again for sharing""The best thing I've done for myself for a long while, it was a treat…I was blissed out… The workshop was calming, comforting and well supported.
It started on a high note with delicious doTERRA drinks and chocolate, then we settled into languorous, long-held, poses, stretched into glimpses of eternity and soothed over by helping hands of Mahala and her lovely familiars. Transported by the sound of the equal tempered scale … and of a crystal ball. Can't wait till the next one!."
To book Early bird - £20
Two people Early Bird - £30
On the day - £25 (subject to availability)

Located in Clapham Common, just off the common itself in Central London.
The studio is 5 mins down the hill from Clapham Common tube (Northern Line).
It is 15mins from Clapham Junction on either 34/37 bus towards Brixton.
A street off the South Circular, as if you turn into Abbeville Road cruise past all the parked cars to the far end of the street, Park Hill is on your right before the traffic lights.