Here's What Our Yoga Students Think about it all!...
Mahala is a naturally tuned-in yoga teacher. She instinctively knows and feels the energy and mood of the class and tailors the sequences and postures accordingly.

I have been practising yoga for more than 7 years now and never felt such a connection to a teacher before. I am so happy to have found her and recommend her to all my friends and my husband now comes every week too! I feel that my understanding of yoga has deepened and listening to my body and trusting it with guidance from Mahala has been wonderful. Not only that, my body has never been in better shape with more definition and core strength than ever before.

If you want a yoga class to be more than just physical and a spiritual, energetic, positive experience, Mahala's classes are for you.

Namaste - Ruth Frances (TV presenter and empowerment coach) www.ruthfrances.net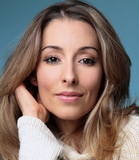 ---
I live in North West London and have been a member of other well know yoga studios. I didn't renew my membership after finding Mahala in South London! Worth traveling for any day of the week!

Mahala says at every class 'You cannot do this wrong' and over time I am now getting it right! After years of feeling never quite right at other yoga classes, Mahalas positive affirmation of my hidden ability has set me free x www.RachelMayfield.com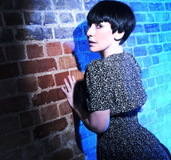 ---
During my first class with Mahala, I burst into laughter in the middle of my very first tree pose.
Why haven't I started this before? What took me so long to start appreciating my body, my mind and my breath?
The whole is bigger than the sum of its parts. I thought I understood the meaning of this until I started doing yoga with Mahala.
Some people feel the effects of yoga faster than others. I was one of those who felt it fast.
Yoga practice made me proud of my body and love every single part of it. And the more I loved it, the more I aware I became - of it's details, of it's changes, of it's beauty... of what it really held inside.
My soul.
If this body is the place that my soul calls home, I thought to myself one day, I'd better make it a brilliant one.
Master your body to ease the path for your mind to do what it really wants to do.
You might want to start by balancing out a tree pose. But trust me, you will grow far beyond the tree you were expecting to see. Namaste, Mari. www.notjustsomeonelse.com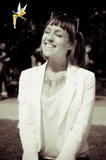 ---
The most healing yoga I've come across. Life changing!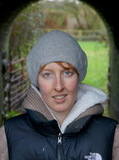 ---
At Mahala's Glastonbury Retreat I expected some relaxation and time out, I did get that as well as a whole mind, body and soul revival.

Mahala and her yoga were the warming heart of the retreat amid a beautiful calming setting of the Daisy centre.

Mahala will take you through asanas easily at your own flow with grace, humour and love.

I was still tingling with the experience weeks afterwards xxx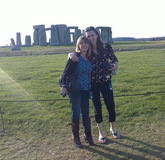 ---
I first met Mahala nine months ago. I only did two classes with her before I decided to go on a yoga retreat to India with her! We had a fantastic time in Goa last autumn with a group of her yoga students and I have also since been to the wonderful island of Amorgos on another retreat with Mahala. I love Mahala's classes because she inspires me to go further. Mahala always says "just try and move a millimetre more" and I find I can move a couple of centimetres more! When I start to learn a pose I always think "I'll never be able to do that" but with Mahala's encouragement I find that each week I improve a little more.

Yoga is changing my life for the better. I feel stronger, calmer, happier, more flexible, more confident, have better posture and sleep better. This inspires me to carry on. I have not felt so committed to any exercise programme before and this is due to Mahala's encouragement and supervision. We also have a lot of fun and laughter in the class! I recommend Mahala wholeheartedly and am so glad I met her.

Jenny Hirons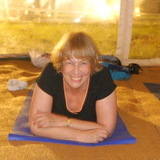 ---
I attended a Yoga class with Mahala whilst I was in London, As a yoga teacher myself teaching in Switzerland I could feel significant effects in the whole body and mind.
The way Mahala teaches is above all expectations - she doesn't only teach, she lives yoga through her all of her personality - with humor very clearly the asana and its benefit. It was a very joyful experience.
Jeanne Möbus Yoga Teacher, Switzerland
www.namaste-yoga.ch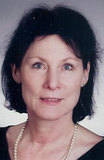 ---
Just love the feeling I get when I attend Mahala's yoga class! With Mahala you will feel welcome from the first moment you step through the door and when you lay down on the mat to start you will feel like you have come home. Mahala is a true guiding light, a natural teacher and an inspiration. She has the ability to make you feel that you are the only one in the room as she has this unique teaching style which always ensures that your needs are met, it is incredible the way she remembers how you may be feeling and helps you to nurture that. I love it that I get a sweat on and have a good workout but that I can also find peace and stillness to really connect with my inner self. My week feels better when I start it with Mahala's class, it is a truly noticeable feeling! Mahala's knowledge is infectious and I find that in my own class (I teach a Mum & Baby Yoga class) I will mention what I have learnt in Mahala's and have even started to do some of the things that Mahala does with my Mums and Bubs! I love it that Mahala allows you to trust your body and if you need a rest you can take one - with no judgement felt. From the depths of my heart I would recommend Mahala's class to anyone that is searching to have more happiness, strength & stability in their life!

Thank you Mahala for teaching me the wonder of being me!
Warm regards, Alissa Tosswill - Eat Play Grow - www.eatplaygrow.co.uk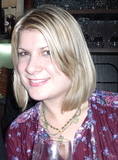 ---
Mahala's yoga class, to put it simply, is perfect.
Thanks to her style of teaching I have always felt at ease. I find the classes fun and enjoyable, as well as very interesting.
I have now been on two amazing retreats with Mahala. Glastonbury and the Greek Island of Amorgos.. I am already looking forward to next one!
She is a great person and being around her makes me feel great too!
Namaste, Gibbo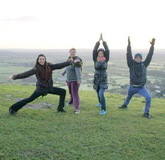 ---
I have been going to Mahala's class for around a year. In this time my practice has gone from 'once in a while' to 'as much as possible' and my yoga has improved so much in such a short space of time. Mahala's classes and workshops are always full of brilliant energy and the relaxed atmosphere make them fun for everyone, from those starting on their yoga journey to the more experienced.
Mahala is very positive and encouraging and thanks to her I am now able to move into postures I didn't think I would ever be able to.The retreat to Goa in October 2012 was life changing in all the right ways and I cannot wait for the next one in Kerela. I have met some amazing people and always look forward to going to a class.
I am now doing a yoga teacher training program with Mahala, which is something I never thought I would do, and the training we have received so far has given me a much deeper understanding of what yoga is and how I can use it day to day.
Nick S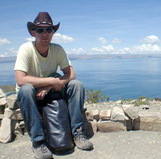 ---
After just two classes at Mahala Yoga I was already feeling the benefits so I signed myself up for the retreat 'Yoga Meditation and Manifestation on the Greek Island of Amorgos'. From the moment you arrive on the island you can feel the earth's energy, the power and beauty of nature under the Aegean sun. The program included sunrise yoga and sunset meditation, both held in the open air studio overlooking the breathtaking scenery of Aegiali bay. My progress over the week was astounding. I could see my body changing. I felt strong and toned, walked taller 'swanlike'.
Mahala encourages you to smile and to send your wide, open, happy smile to yourself. Also you learn to feel gratitude for the time you have taken for yourself and to replenish the earth with the positive energy created. Aegialis Hotel and Spa is the place to unwind. Thank you Mahala for finding this paradise! After a week here you will feel like a goddess Yoga in the sun, perfect.
Katie Moncaster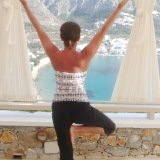 ---
I first came to Mahala's yoga class this summer at the Shiva rooms in Kingston.
I am currently working as a yoga teacher and I was looking for a class that would help me to further my own self practice as well as inspire me to teach others.
From the first session with Mahala, I got all that and more. The class was taught at a general level yet Mahala did a wonderful job of making sure every student worked at their own level, making everyone feel like their needs were being met.
Mahala conducts her classes with ease and humor and it is a joy to be in her presence.

I left the class feeling light and energised, calm and relaxed.

Anjali Rajkumar - Yoga Teacher
---
Mahalas classes are a godsend. I started with mahala about a month ago having been on a daily dose of heavy going pain killers for my endometriosis. I had pretty much given up on feeling like a normal person ever again. So far this yoga has done more for me than the surgery I had a year ago, my cycle seems to have returned to normal and my pain has reduced by incredible levels. I feel stronger healthier and better, Thank you Mahala.
Jo Clarke
---
Mahala is down-to-earth and inspiring. The combination is very engaging and her smile encourages me to enjoy each class and its benefits.
The benefits? Fun, stretching, feeling more grounded, centered and calm, feeling the energy flowing around my body. Nothing is rushed, everything is complete and Mahala's enthusiasm is contagious.
I love going to classes with Mahala where she gives clear, detailed instructions in an open, laid-back yet focused 'Mahala' way. I think discovering Mahalas classes has been a great consistent, local, healthy input to my life this year.
Nicola Steen
---
Mahala leads a calming and relaxed class – but with a smile and a laugh. Offers plenty of advice and encouragement allowing you to enjoy your stretching. Always a disappointment when the class ends.
Neil Murphy
---
If you would you like to share your MahalaYoga experience with others feel free to email us your testimonial and we'll gladly share it here with everyone for you!