Why register with a Governing Board of Yoga?
Posted on
So it was a really interesting decision that I made to make our Yoga Teacher Training School an Independent School, rather than register with the likes of Yoga Alliance, or the Independent yoga network. The concept of a governing board of yoga is really great, and if I am really honest here I actually spoke to the guy who founded the "Independent Yoga Network" who was actually fantastic and pointed me in the right direction of if it is lawful to register as a yoga teacher training school with a governing body...it is not!.
So to get back to the point of why I decided to go as an Independent Yoga Teacher Training School is simply I wanted to stay as close as I could to the morals of what yoga is actually teaching us, and the main point that is coming through to me is yoga teaches us to stand in our own power, not to be scared so we very easily give our power away, and this what not what I was feeling from the Yoga Alliance, like I said the concept is great but not once did the yoga alliance come to any of my classes to check if what I am teaching is correct, not once did they want to even see the content of what i was going to be teaching on my teacher training program, all they seemed to want to do was take my money and ask me to paste their logo all over my website with a direct link back to theirs, this for me is when alarm bells started ringing, and when I began my investigation into whether or not we should or the reasons why we need to register with the yoga alliance...as I said the concept is great, but the reality is very different.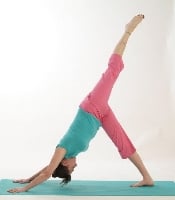 So I made the hard decision of going as an Independent yoga teacher training school as this felt like the honest thing to do, and before you register yourself or your training school with a governing body, find out exactly why you should, and I advise listen to yourself rather than a well laid out marketing package.